Teeth and ball bearing carnage
For a long time I had no problem with the XR10 trasnmission so I didn't feel the need to upgrade the stock gears.
Lately I'm driving my heavily modded XR10 more often and longer and I'm suffering some mechanical failures.
Here is what happened to my front axle during a competition last Sunday: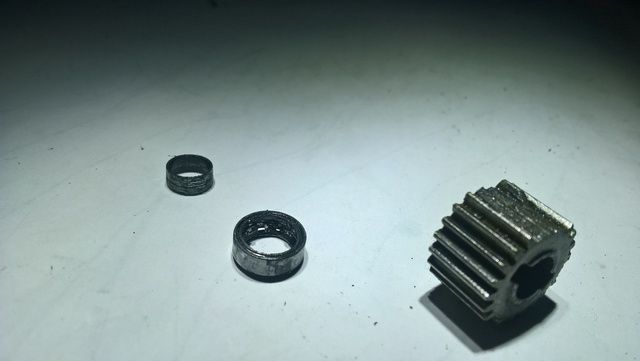 The 5×8 ball bearing is destroyed and both gears lost some teeth.
I know I can upgrade to machined gears which are supposed to be much more robust, but for the moment I replaced them with spare stock ones and put in one of the following oilite bushings.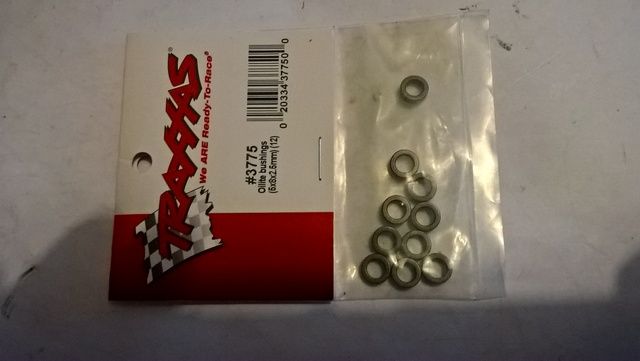 Last month I destroyed the first gear on rear axle: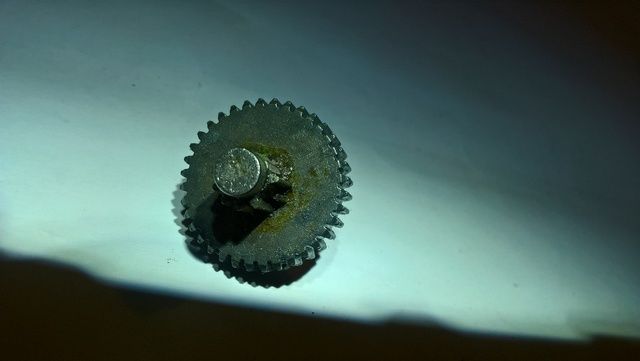 I would like to hear your opinion: are these failures the consequence of normal wear ? Do you think the only way to
regain reliability is to upgrade to machined gears and Ace Racing ball bearings ? Where should I check for excessive play ?
Should I drive more respectful of mechanical limits ?
According to what I have read here the 5×8 ball bearings have proven to be very fragile. Maybe the lost teeth on gears is a consequence of the broken ball bearing.
Waiting for advises…
Thanks
Filippo